Relieve and Relax
with a Therapeutic Massage Therapy Session
Have you experienced the benefits of a Therapeutic Massage that eliminated majority of your muscular aches and pains?
We invite you to experience one of our Therapeutic Massage Sessions to notice and feel the difference in relief of your bodies aches and pains, and relaxation from the mental angst of the day to day grind.
Each massage is aimed to relieve and relax your body from the chronic stress of your daily activities, the chronic old injury that keeps resurfacing, the headaches/migraines that strike at the worst of times, and the aching shoulder and back pain that limit your daily activities. 
We are a group of Licensed Massage Therapists that provide a range of Massage Therapy Services near you in the Stone Oak area. Clients visit us from our local area of Stone Oak to the surrounding cities of: San Antonio, Bulverde, Schertz, Cibolo, and Boerne.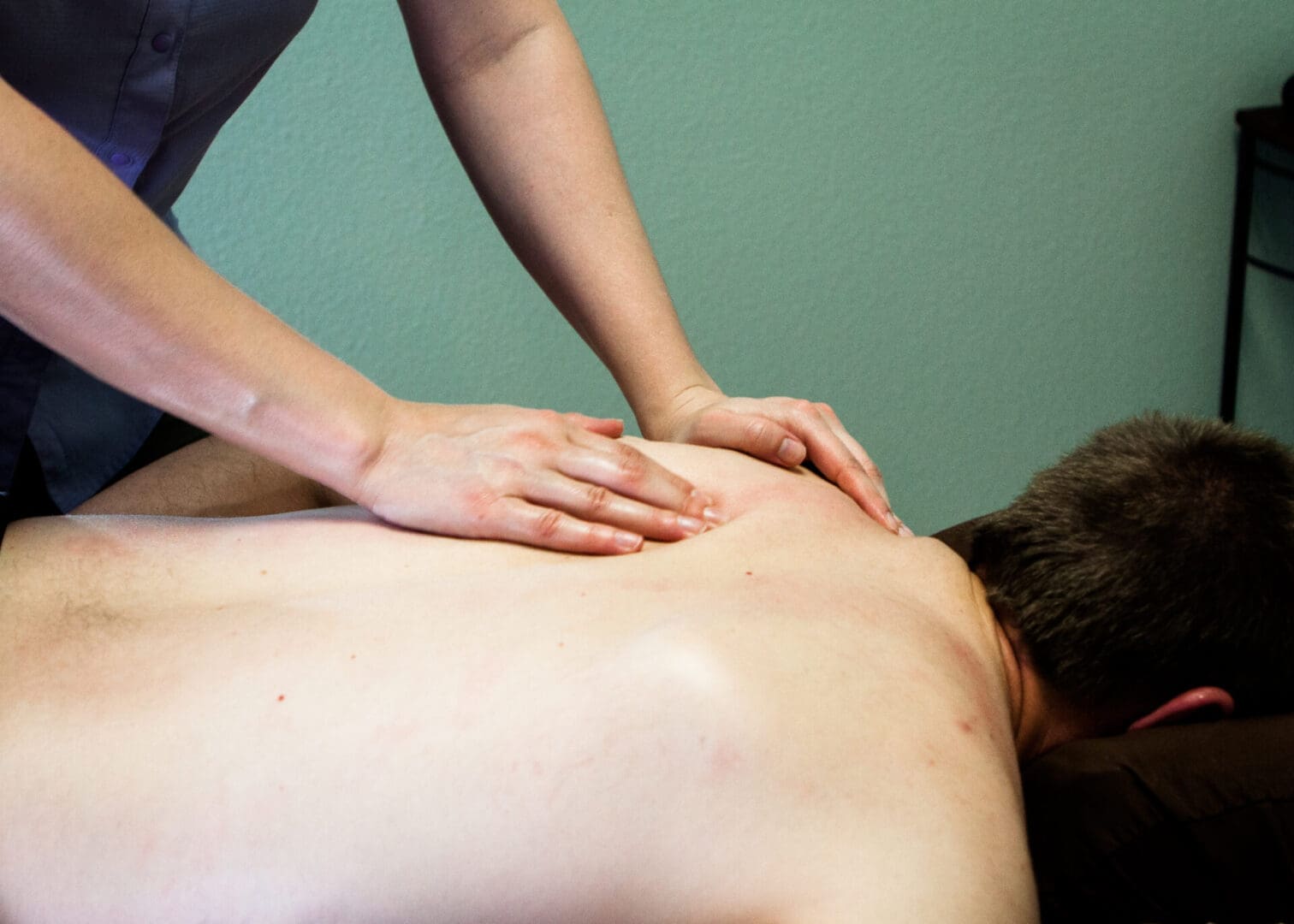 🌿 Your Relief Journey Begins Here...
Let's say, you've been dealing with this catch in your neck for a while, and turning your neck is difficult. You've tried a variety of other solutions that helped for a bit, but don't seem to get to the root of the problem. A few weeks go by and the neck ache and tension is back again, except now, it's causing you headaches. It would be nice to relax your neck again, but the constant stress and tension is enough to send you over the edge!
This is absolutely where we can help you regain relief over your muscle aches and the ongoing stress!
Our Therapeutic Massage sessions, at A Noticed Difference, are specifically designed to tackle those muscular chronic aches and pains head-on. Our approach is all about LENGTHENING AND RELAXING your muscles. The benefits of each Therapeutic Massage work to improve circulation, lengthen muscles, calm your nerves, and improve your mobility. So, you can get back to your daily functional activities with less pain and more mobility.
We believe that you are your best self when you can move around with no muscular pain. AND, the mental angst can be offloaded in a productive manner.
Massage Therapy With a Purpose 🌿
With each benefit of your massage, it is important to remember your process is a JOURNEY….not a final end point. We best describe wellness as a mosaic of puzzle pieces with different components that intertwine and change over time.
Accordingly, injuries and stress are part of life. While they are no fun and never something anyone wants; we exist to be that place for you to come to when you need a little extra assistance for the muscle pain and ever amassing stress levels. Remember, we want to see each client living their best life! We are excited to partner with you to facilitate the BEST Therapeutic health and wellness outcomes possible! 
So, whether you're dealing with a recent or ongoing muscle pain or just need some relaxation from all the chaos; we've got your back (literally!). We're happy to help formulate the best frequency of visits that meet your ongoing, ever changing health and wellness needs.
Imagine a life with less pain, less stress, and improved mobility...YES it is possible!
All Massage Sessions are by appointment only, during our office hours.
We are located off Stone Oak Parkway, at the back of the parking lot, inside the Crystal Building behind The Birdy Properties Building. If you get lost, please call us at 210-315-3684.